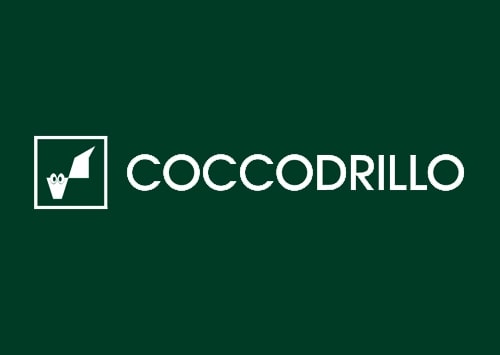 Come to Coccodrillo in Supernova Bacău, the ideal store to find the most modern clothing and footwear items for your child!
Coccodrillo, the favorite clothing brand for little ones
Coccodrillo is a beloved brand among children and that's because the clothing and footwear manufacturer for babies and children has always prioritized their need for comfortable clothing made from natural materials. No matter what age, a school or preschool child wants comfortable and easy-to-use clothes when they run off to school or sports. Coccodrillo is the brand that understands all these requirements and needs of little ones, and that's why they create practical clothes with easy-to-use systems. In their collections, for example, you will find clothes with snaps, a method that helps you save time and makes it easier for the little one to dress and undress on their own, as they grow up. Come to Coccodrillo in Supernova Bacau to discover comfortable and attractive outfits for your little ones!
The world of Coccodrillo in Supernova Bacau is full of color!
Coccodrillo helps little ones feel special every day. The collections you find in Coccodrillo at Supernova Bacau store are original, friendly, cheerful, curious...just like the moods a child experiences in a day! Each clothing item has a unique design to offer children daily style and comfort! Before the clothes reach the little ones, the manufacturers make sure they have been sewn perfectly and finished with care and attention to detail. Furthermore, at Coccodrillo, each season brings approximately 26 collections and complete outfits for children. In addition, you will find indispensable accessories collections for children's wardrobes - from socks and stockings to gloves and school bags. In addition, you will find a variety of footwear models - from house slippers to shoes and boots for winter. Come with your child to Coccodrillo in Supernova Bacau to experience the colorful and cheerful world of little ones' fashion!
At Coccodrillo you can find clothes, accessories and footwear for any occasion and for children of all ages
Coccodrillo understand the parents' need of having access to a wide range of clothing for their children. So, whether you're looking for a body for your couple of months old baby, a dress for your girl or for a new tracksuit for your boy, at Coccodrillo you'll always find the clothing item you need.
The range of clothing items is very generous and includes from basic, simple clothes to multicolored or cheerful printed clothes, that the little one will fall in love with on sight! The clothing pieces are appropriate for children aged 0 to 13 years old.
More than this, the Coccodrillo collections include crucial accessories in the little one's wardrobe, from socks and stockings, to gloves and school bags, as well as varied types of footwear, from house slippers to shoes and winter boots.