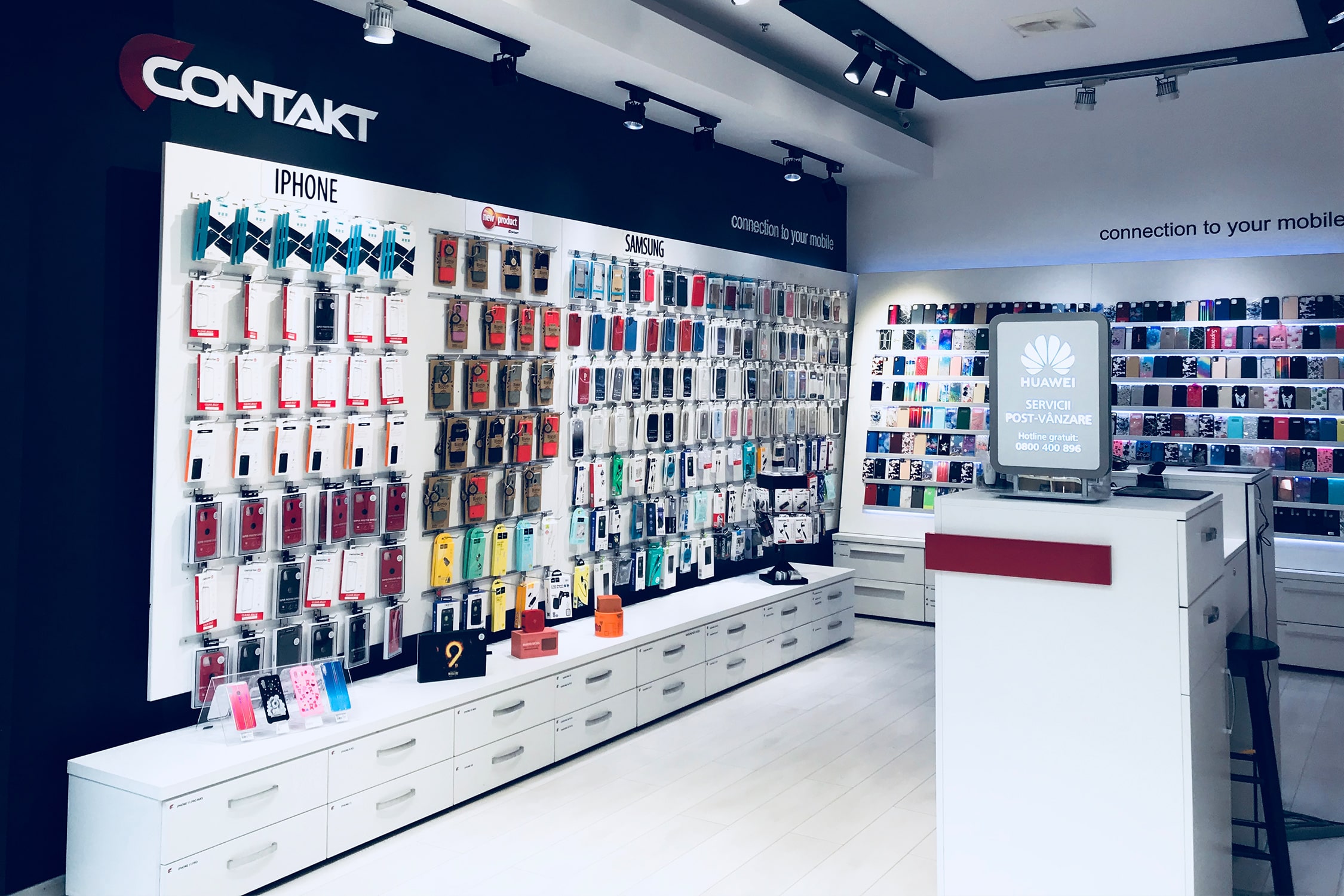 We are waiting for you at the Contakt stand in Supernova Bacău for the coolest cases and foils for phones!
Contakt - accessories for mobile phones and tablets.
At the Contakt stand in Supernova Bacau, you can choose from a wide variety of phone cases and screen protectors available, so that your phone is protected and looks the way you want it to. As a top company among distributors of accessories for phones and tablets in Romania, the brand has established its passion, professionalism, and friendliness as its main values. Their mission is to develop a long-term partnership with each individual client, aiming to become leaders in Europe in the field of technologies dedicated to mobile devices. Here you will find the perfect case for any phone model, whether you have a Samsung, Apple, Huawei, Nokia, HTC, LG, Xiaomi, or Sony phone, at the Contakt stand in Supernova Bacau, you will find the suitable case for each model. The quality, design, and excellent price-quality ratio elevate this brand among the favorites of smartphone users, and the multitude of options available will convince you too. From special cases for iPhones from brands like Karl Lagerfeld or Guess, available in various models and colors, to simple, transparent cases that provide the same degree of protection - all of these can be found at the Contakt booth in Supernova Bacau at advantageous prices.
Protect your phone with Contakt screen protector
If you want to enjoy your mobile device for as long as possible, confidently choose Contakt's screen protectors for your phone! Regardless of the phone model, at the Contakt stand in Supernova Bacau, the staff will help you identify the right screen protector for you, so that your device's screen is protected throughout the day.
Contakt, a constantly growing brand
Contakt company's activity started in 2002 in Timisoara, expanding currently to a chain of over 200 stores and stands throughout Romania. The values that guide this company's team are passion, professionalism, and friendliness towards each customer.