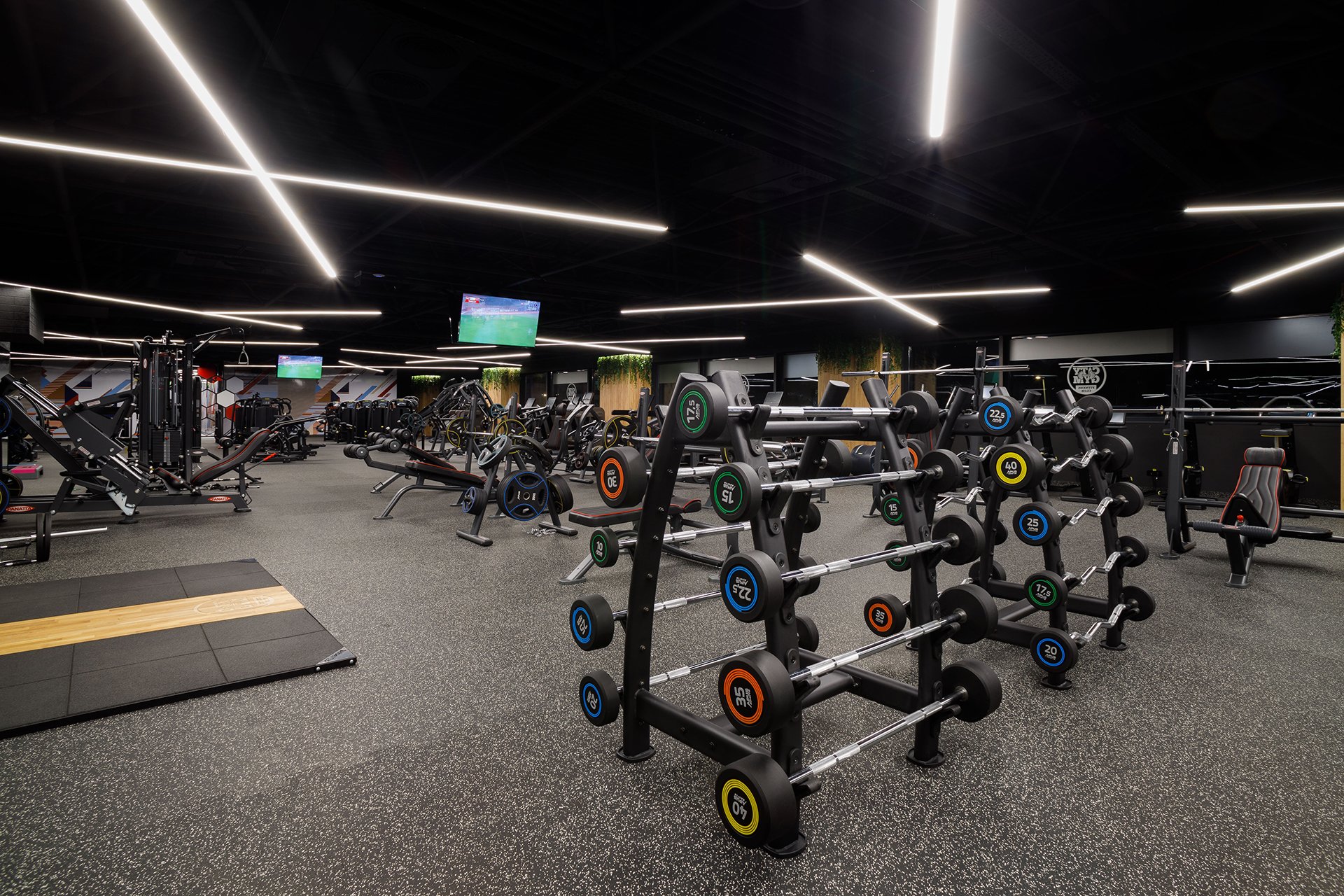 Take your sports equipment and come to City Gym in Supernova Bacău! It's time for a workout.
A Healthy Lifestyle with City Gym
City Gym located in Supernova Bacău is the perfect place to achieve your health and fitness goals! The team of professionals from City Gym is ready to help you achieve the results you have been dreaming of.
With the latest generation equipment, a wide range of classes and personalized procedures, you will find everything you need to reach your best possible shape!
In addition, City Gym from Supernova Bacău also offers body maintenance services, such as body remodeling procedures, suitable for recovery after intense workouts. So you have all the necessary resources to achieve your fitness goals.
Details make the difference
If you want to improve your lifestyle, City Gym from Supernova Bacău is the ideal place for you!
Here are some of the City Gym facilities:
-Latest generation equipment
At City Gym, you will find modern equipment, from weights and treadmills to bikes and multifunctional training stations. The high-quality equipment will ensure a complete workout experience.
-Personalized training
Regardless of your level, you can opt for personalized programs offered by personal trainers at City Gym from Supernova Bacău. This way, you can follow a personalized training program, adapted to your needs and desires. You can also enroll in group classes such as Pilates, yoga, cycling, and many others.
-Friendly staff
In the fitness rooms of City Gym, you will meet a relaxed team of people who will be ready to make you feel comfortable during your workouts. The club's staff is always there to help you if you encounter any questions or problems.
-Special offers
City Gym offers a variety of offers and promotions for all members, so you can enjoy your favorite workouts at affordable prices. Additionally, club members can benefit from a wider range of services, such as massage and body treatments.
City Gym - High-level fitness workouts
City Gym is a fitness network that provides high-quality services for anyone who wants a superior lifestyle. Whether you are a beginner or an advanced athlete, City Gym has all the tools necessary to help you achieve your best shape.
City Gym Bacau is not just a fitness center, but a whole experience that raises the standards in the industry. It is a modern club with premium facilities, adapted to the latest trends in health and fitness.
Transform your body and enjoy the benefits of technology! Discover the most advanced body remodeling equipment in the industry, Eximia, LPG, Xsculpt, now available at City Gym from Supernova Bacău!
Push your limits with the City Gym experience!