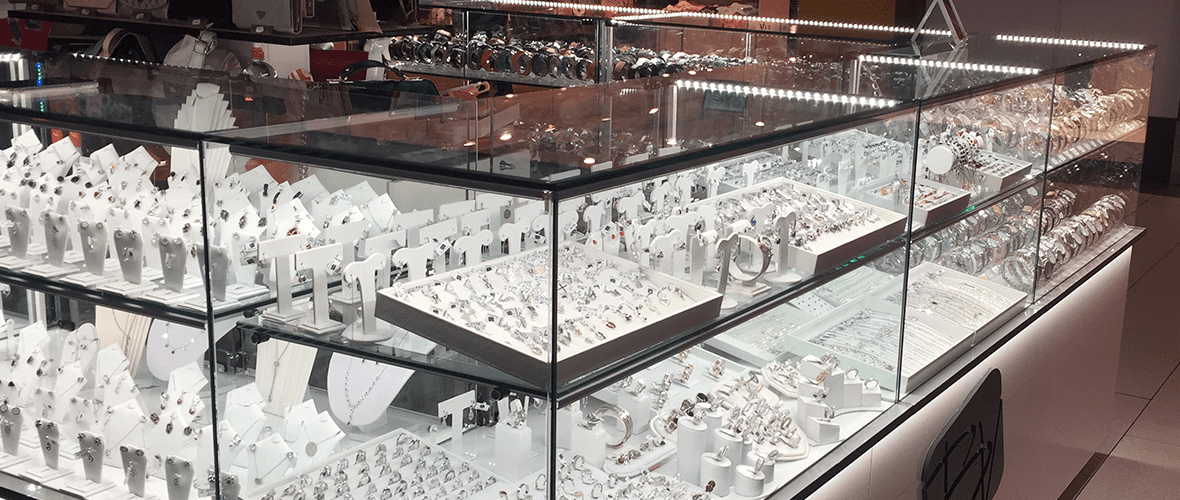 Come to the Synchronize Distribution stand in Supernova Bacău, where you will find quality jewellery and other accessories for women and men!
At Synchronize Distribution, you can find over 10,000 products available
S.C. Synchronize Distribution S.R.L was founded in 2009 in Focșani, with 100% Romanian capital. It currently has five physical stores open in large malls in the country and an online store where you can choose from over 10,000 products in categories such as bags, wallets, jewellery and belts.
The Black Velvet brand, which is under the auspices of this company, can be found at the stand in Supernova Bacău with jewellery for women and men, bags, handbags, wallets, belts and much more.
If you are looking for a gift for a loved one, or you want to refresh your wardrobe with quality accessories, Synchronize Distribution from Supernova Bacău is the right choice for you! Each piece of jewellery sold under the Black Velvet brand name comes with a certificate of warranty and conformity. For online orders, they are delivered packed in gift boxes, whether you want to offer that joy to someone else or to yourself.
925 silver or stainless steel jewellery, rhodium plated and gilded
Are you going to attend a special event, and you want to shine, or you need new special items in your jewellery box? The Synchronize Distribution stand in Supernova Bacău is waiting for you with special accessories to choose from.
Come and discover the sets of earrings and pendants in various shades and shapes! The 925 silver jewellery is checked and marked with the BNR logo by the specialised personnel within the ANPC.
Thus, you can buy 100% quality jewellery at affordable prices, whether it is bracelets, chains, brooches, rings, or necklaces. Stainless steel bracelets are perfect for any day outfit, and you can give an identical model as a gift to your partner, so that you always match. Come to the Synchronize Distribution stand in Supernova Bacău and you will surely find something to your liking!
Choose the pendant that best defines you
Did you know that each pendant pattern has its own meaning? Give yourself a set of earrings with a crown-shaped pendant as a gift in order to highlight the princess in you or a set in the shape of rubies, if this is your lucky gem. Certainly, these jewelleries will add value to your elegant outfits and will put your natural features in the spotlight.
Only at the Synchronize Distribution stand in Supernova Bacău can you find the shiny jewellery you need!