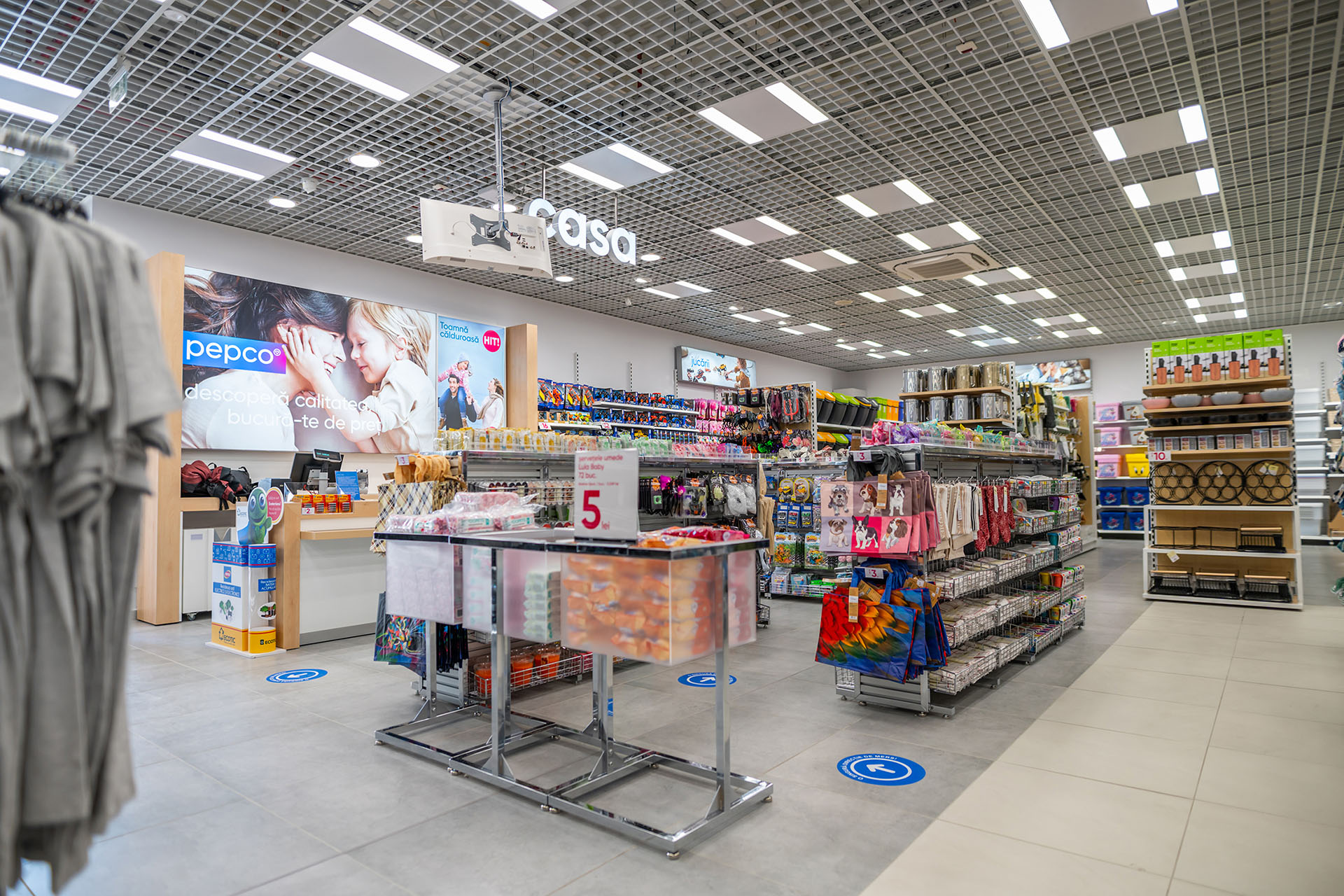 Products for home and clothing for the whole family? You can find them at Pepco in Supernova Bacău.
Discover the Pepco Universe
Welcome to Pepco, the place where you can find everything you need to update your wardrobe and decorate your home! At Pepco from Supernova Bacău, you'll find a wide range of affordable products, therefore anyone can enjoy the latest trends.
Those who are looking for modern and comfortable clothing can find a varied selection of garments for all tastes and styles. From t-shirts and blouses to footwear and accessories, Pepco has everything you need to reinvent your wardrobe.
For those who want to redecorate their home, a wide range of decorative products await in store. From cushions and blankets to curtains and towels, to candles and kitchen accessories, Pepco's home decor collection keeps up with current trends in interior design.
The company regularly updates its product selection to ensure its offerings remain current and attractive to customers. This means you can always find new and interesting products at Pepco stores in Supernova Bacău!
Come to Supernova Bacău and take advantage of Pepco's offers!
If you are looking for fantastic deals on quality clothing and accessories or home products, come to visit Pepco at Supernova Bacău! Here you will find an impressive selection of products at prices for all budgets.
PEPCO - Discover quality, enjoy affordable prices
PEPCO is one of the most well-known and dynamic retail chains in Europe, offering clothing for adults and children, as well as household goods and decorative products for the interior. Currently, Pepco has over 3000 stores distributed in countries such as Poland, Romania, the Czech Republic, Slovakia, Hungary, Slovenia, Croatia, Serbia, Lithuania, Latvia, Estonia, Bulgaria, Italy, Spain, and Austria.
PEPCO's mission is to ensure easy access for customers to all the products they need or want in their everyday life, to dress their family, as well as to take care of and decorate their homes, at low prices, every day.