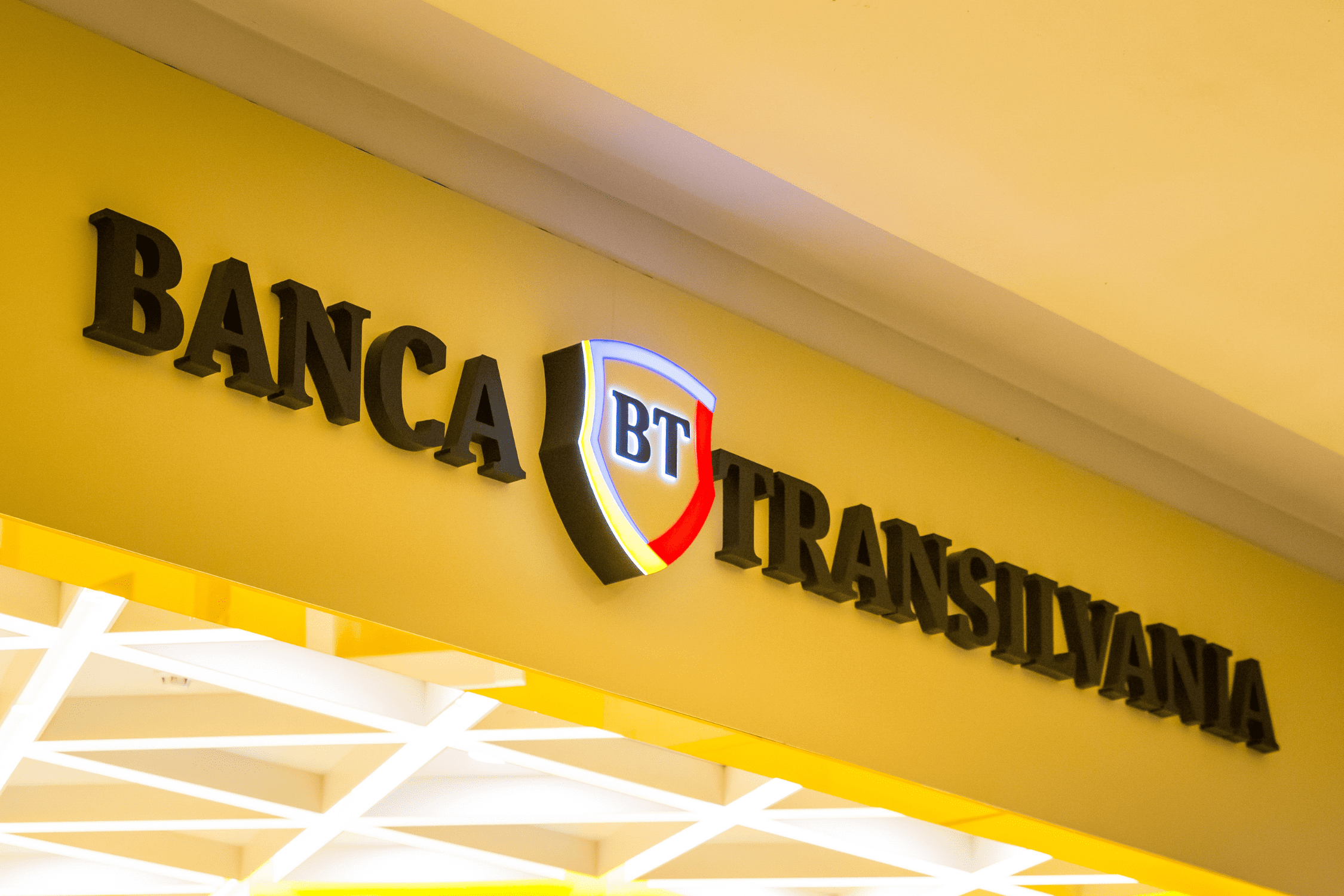 Come to BT in Supernova Bacău to do real banking!
Come and choose your preferred digital payment solution at Banca Transilvania in Supernova Bacău.
BT Pay, Apple Pay or Neo BT, which is your digital payment solution?
To have priority and quickly resolve everything you need to discuss, but also to have access to one of the digital payment solutions, book online with Banca Transilvania from Supernova Bacău and you can immediately use your new watch or bracelet as a bank card or contactless payment.
BT Pay collection is an application that includes contactless payments for individuals, for which you do not need to go to the bank. However, you can also opt for a digital watch or bracelet, which you can purchase from one of the bank's branches, for example Banca Transilvania from Supernova Bacău.
BT payment bracelet functions as a bank card, in complete safety, without the need for a PIN for payments under 100 lei. Shopping goes like clockwork with digital payment solutions from BT Pay, such as the contactless bracelet! For those who are passionate about having the latest technology at their fingertips, but who also appreciate style and elegance, Banca Transilvania offers a unique, simple and elegant payment method in Romania for payments in the country and abroad. BT teams up with Mondaine, a renowned Swiss watch brand, for quick payments using the digital watch with the embedded contactless technology.
BT 24 or Neo BT, which is your favorite Internet Banking application?
With BT24 you always have access to your bank account data, the status of balances or investment funds. The Neo BT solution is for the open-minded, cool and bold, and especially passionate about new things. The new application can be downloaded from Google Play, App Store or App Gallery. Other digital solutions or applications from BT include Neo Radar, your financial friend, or Neo Family, so you don't have to forget when you have to make payments. With BT Visual Help, you can quickly see the details of your account, both for personal and business accounts. Do you want to get rid of worries when you are on vacation? Neo Travel is your travel partner at any time, ready to help you exchange money, the plane if needed, but especially impressions and thoughts from vacation, so that you can relax and change your mood...for the better! Did you forget about the road vignette? No worries, Neo Travel is with you at any time, for any kind of payment you need. Come to Banca Transilvania Supernova Bacău to connect to a completely new state of mind!
Banca Transilvania = innovation
The history of Banca Transilvania began in Cluj-Napoca in 1994, initiated by a group of business people. The idea was to create a local bank, a representative brand for Cluj. The entrepreneurial spirit of its founders led to the consolidation of BT's position, initially in Cluj and later at a regional and national level.
The bank's activity is organized into three main business lines: Corporate, SMEs and Retail, which are approached in three different sectors. Over a quarter of a century of innovation has led to what Banca Transilvania is today: activities that are 100% possible online, digital payment solutions, savings funds or personal loans, loans for small businesses, specialized sectors and divisions (Agribusiness, Division for doctors); top services for premium customers, cool and user-friendly apps for enthusiasts and early adopters.
BT is the bank of entrepreneurs, for whom the solutions offered are always at the user's fingertips. BT is the bank of open-minded people, always open to new things, those with vision and those who set the tone, the trendsetters who blaze the trail!