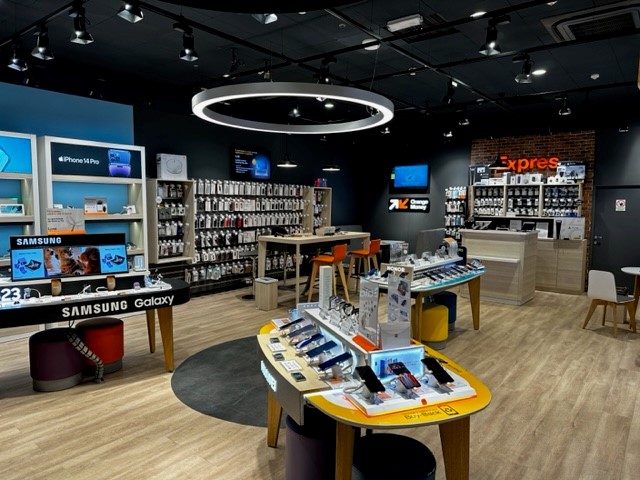 Benefit from the best telephone, internet and television services at the Orange shop in Supernova.
At Orange Shop in Supernova Bacau, you will find a wide range of Orange products and services.
Here, you can pay your Orange bill, test the latest phones and gadgets, and take advantage of the best telephone, fiber, and TV offers. Among the products available at the Orange Shop in Supernova Bacau shopping center are: mobile phones, tablets, smartwatches, accessories, and other devices. These products are available at affordable prices so that customers can easily find the best deal. In addition to mobile phone products and accessories, Orange Shop also offers a variety of services for customers. These include the purchase and activation of prepaid cards or subscriptions, account recharge, credit transfer, device repair, and technical assistance. Orange Shop stands out for its friendly and well-trained staff, who are always ready to provide information and assistance to customers. Store employees are available to offer advice and suggestions regarding Orange products and services so that customers can make the best decisions. In addition, Orange customers have a €15 discount on activating or renewing subscriptions for each year spent in Orange network.
Orange is a global telecommunications brand, known for its mobile phone, internet, television, and banking services.
The brand is associated with innovation, service quality and customer experience, and emphasizes connectivity and communication, offering quality services in a variety of fields, from mobile phones to smart technologies and business solutions. The company promotes its services with a modern and friendly approach, emphasizing ease of use and accessibility. Orange is a young and dynamic brand, known for its innovative marketing campaigns, including sports sponsorships and cultural events. The company has a strong presence in the international market, operating in more than 30 countries around the world.