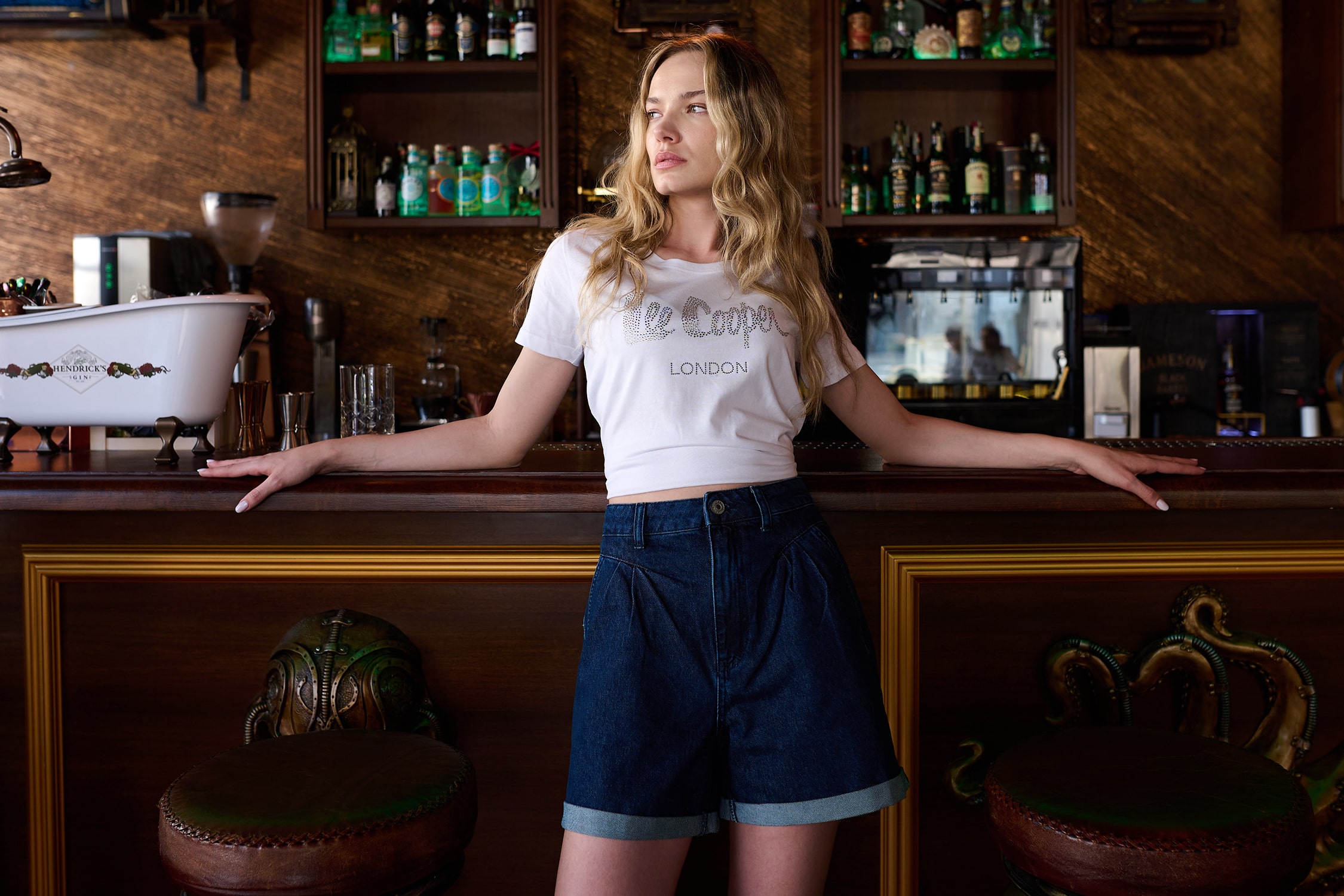 The best sportswear collections only at Kenvelo in Supernova Bacău!
Kenvelo, a story set in 1989
Ever since KVL by Kenvelo began its story in Prague in 1989, it has become the fastest growing fashion brand in Eastern Europe. Lee Cooper and Timeout brands were soon added to complement the rich selection of casual and sportswear. Currently, the store can be found in all major shopping centres in the country and now in Supernova Bacău!
Come to Timeout & Lee Cooper & Kenvelo to discover quality clothing and accessories for women and men, in styles ranging from sports to urban freestyle. The Kenvelo brand launches collections twice a year, with designers producing over 1,000 models per season, so that every customer can find their favourite items here. We are waiting for you at the store in Supernova Bacău with comfortable and fashionable clothes for men and women!
The coolest outfits for everyday life
At the Kenvelo store in Supernova Bacău you can find Lee Cooper jeans that will benefit you and in which you can move around easily throughout the day. Timeout products range from simple or printed men's t-shirts to sweatpants, cargo shorts or simple and very chic women's dresses. The KVL by Kenvelo brand, where it all started, offers customers a wide range of products available, including men's polo shirts, casual women's shirts, denim dresses and more.
At the Kenvelo store in Supernova Bacău you can create an entire outfit with items made of high quality denim or comfortable and durable materials, so that you can enjoy them for a long time.
Looking for modern accessories to complete your outfit? Here you will find belts, caps, sunglasses, bags, or backpacks for your little walks. Don't forget the Lee Cooper brand footwear, which includes different models: from beach slippers to casual shoes or sports shoes.
Clothes and accessories suitable for all seasons
Regardless of the season we are in, the KVL by Kenvelo brand keeps up with customer needs, offering special collections for summer and winter, which include everything you need. At the store in Supernova Bacău you will find swimwear and beach towels by Lee Cooper in summer, but also warm jackets and jackets, to make your winter more pleasant.
We are waiting for you at the Kenvelo store in Supernova Bacău with quality sports and casual clothing!