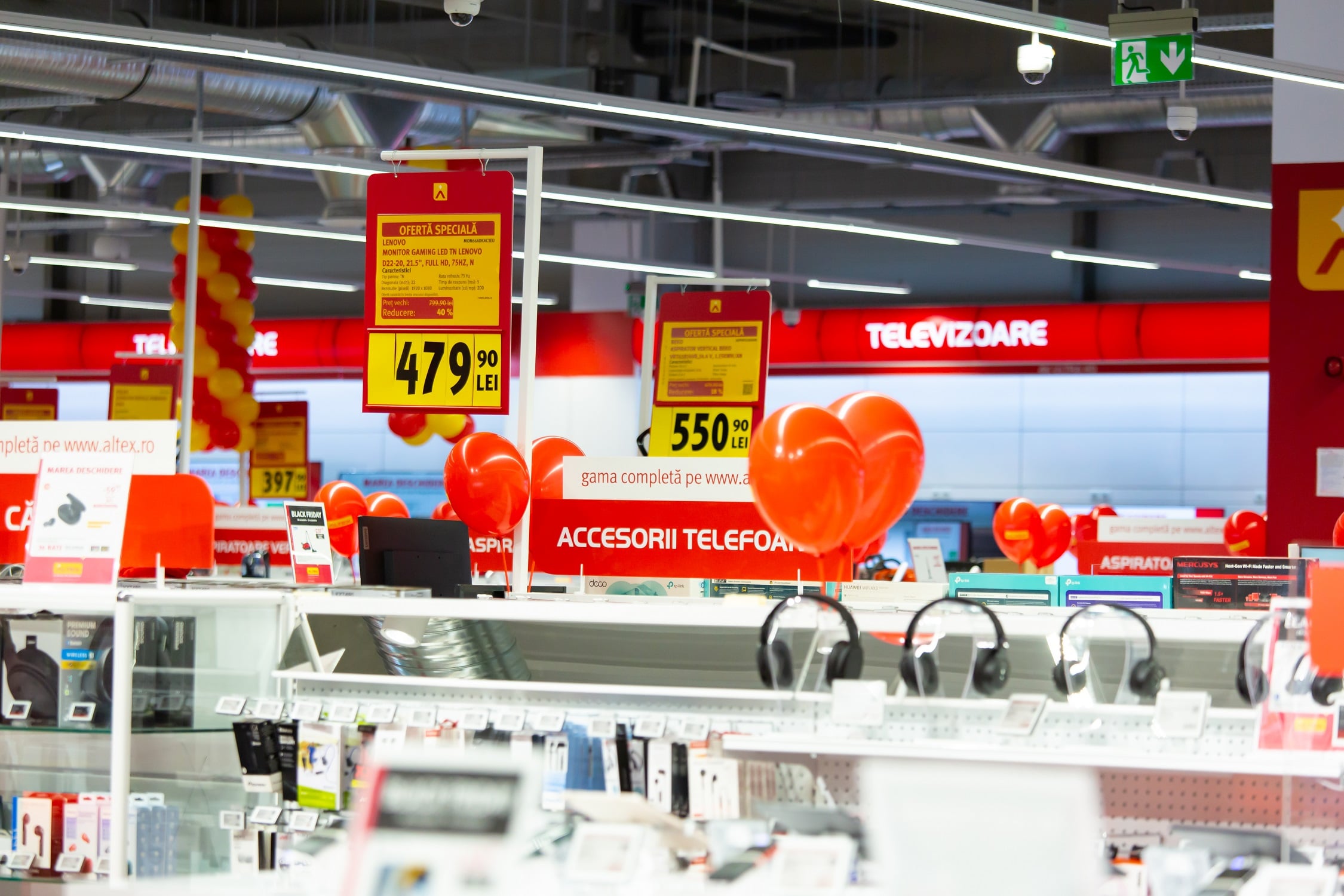 Come to the Altex store in Supernova Bacău for the latest technological innovations!
Improve your tech experience at Altex
At the Altex store in Supernova Bacău, you will find numerous options for phones, tablets, small and large appliances, and televisions. Altex sells products belonging to international brands such as Bauer, Gigabyte, Gillette, Hama, Mtx, Samsung, and many others. The Altex team is available to provide specialized advice on the latest gadgets or any type of device you wish to purchase. Whether you want a new mobile phone or a Xbox or Nintendo game console, feel free to ask the staff at the Altex store in Supernova Bacău and you will be able to make the best decisions. Moreover, here you will find all the necessary items for cooling, purifying or heating the air in your home.
Altex offers installation, installation and maintenance services for air conditioning appliances at advantageous prices. Don't forget about the selection of "smart home" products, which includes video-audio surveillance kits, alarm systems and video intercoms. Improve your technology experience by visiting the Altex store in Supernova Bacău!
Come to Altex in Supernova Bacău to discover the best price offers for the products you need.
Altex, a long-standing and successful company
Altex, a brand with a long history in the Romanian market and the leader of the electronics, appliances, IT&C market in Romania, continues to offer its customers both the best quality-price ratio for a wide range of products, and financing solutions through Credex. Altex's mission is to provide customers with a real and convincing shopping experience, giving them confidence that they have made the best investment. Altex's product range is carefully considered, and the main selection criteria for products are their quality and performance.