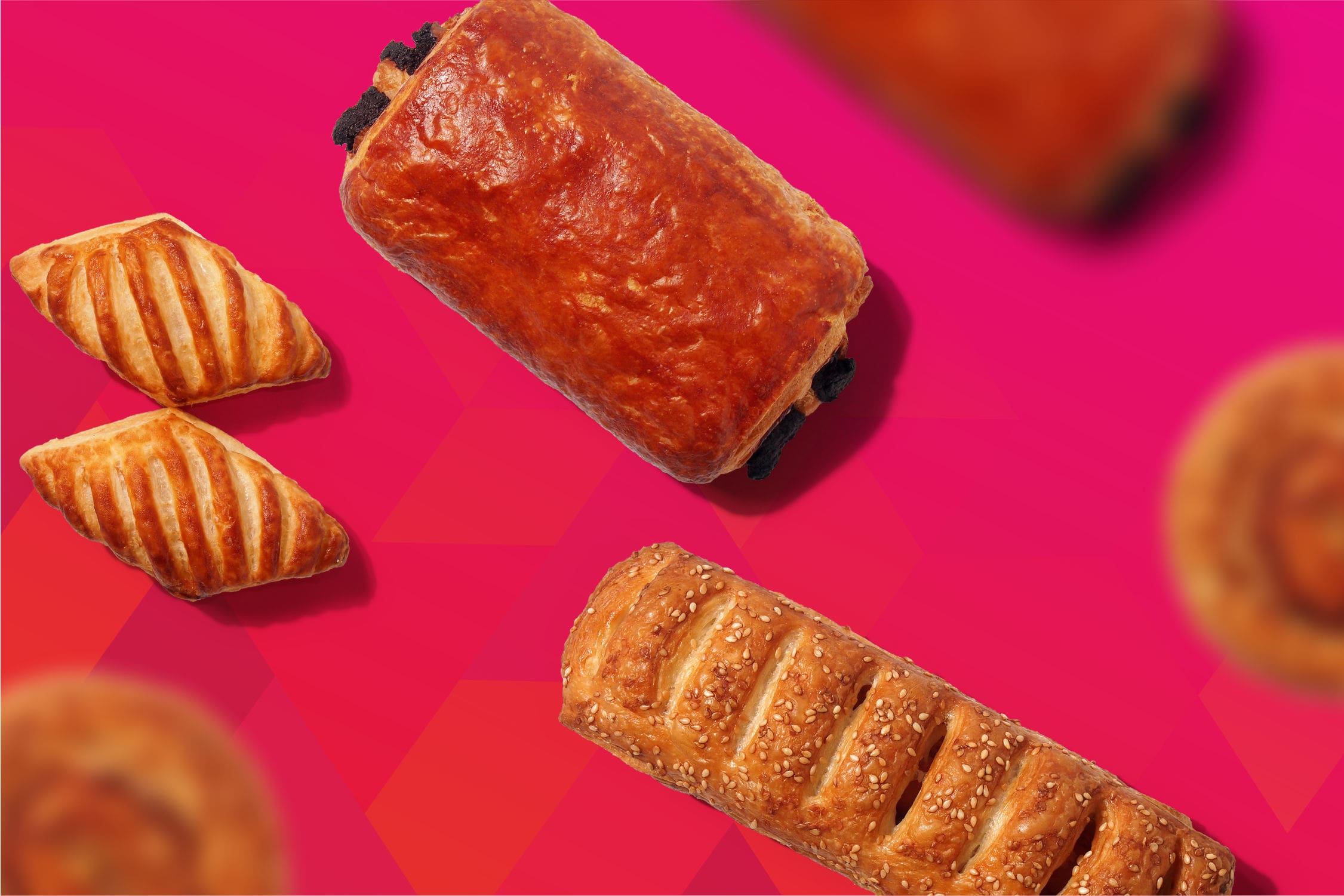 Come to Fornetti in Supernova Bacău so you can enjoy the taste of the most delicious pastries and bakeries!
Fornetti - products for all tastes
Being a well-known and appreciated brand in Romania and also in Hungary and Bulgaria, Fornetti has become a strong market leader, winning the hearts of all consumers. The products sold by Fornetti in Supernova Bacău are suitable for any taste or preference, including both sweet and savory snacks, perfect for a lunch break.
Whether you crave a slice of pizza or want to satisfy your appetite with a donut or a strudel, at Fornetti you can find various delicious assortments. Cheese puff pastries, cheese sticks or snails, hot dogs or classic cheese pies - all are waiting for you at Supernova Bacău when you want to take a break after shopping. Because the brand emphasizes healthy eating, over time, traditional margarine has been replaced with low trans-fat margarine, and the use of salt and sugar is constantly optimized.
A relaxing break with something sweet from Fornetti
The selection of sweet pastry products includes mini versions with apples, cherries, apricots or plums, but also chocolate or sweet cheese. In addition to these, at the Fornetti store in Supernova Bacău, you will also find the classic cheese pogácsa, which is the first product marketed by the Fornetti brand in Hungary. Take a well-deserved break and enjoy the selected and freshly baked assortments.
Fornetti in Supernova Bacău is waiting for you with sweet and savory snacks, suitable for all preferences.
Fornetti, a long-lasting brand that has delighted everyone
The Fornetti brand is recognized and appreciated internationally, in countries such as Hungary, Bulgaria, but also in central-east Europe. More than this, the Fornetti products are also loved in our country, due to their delicious taste, but also due to their texture, granted by carefully chosen ingredients.
Actually, Fornetti's motto is "quality above all". For Fornetti it is essential that each food product presented to customers fulfills all the specific requirements and is prepared and delivered in controlled conditions and constantly checked in order to fulfill all conditions for consumption.
Last but not least, the company makes sure that it chooses only high quality ingredients, in order for the Fornetti preparation process - whether we're talking about mini, sold by the dozen or pastry products – to take into account the health of consumers.